Amsterdam18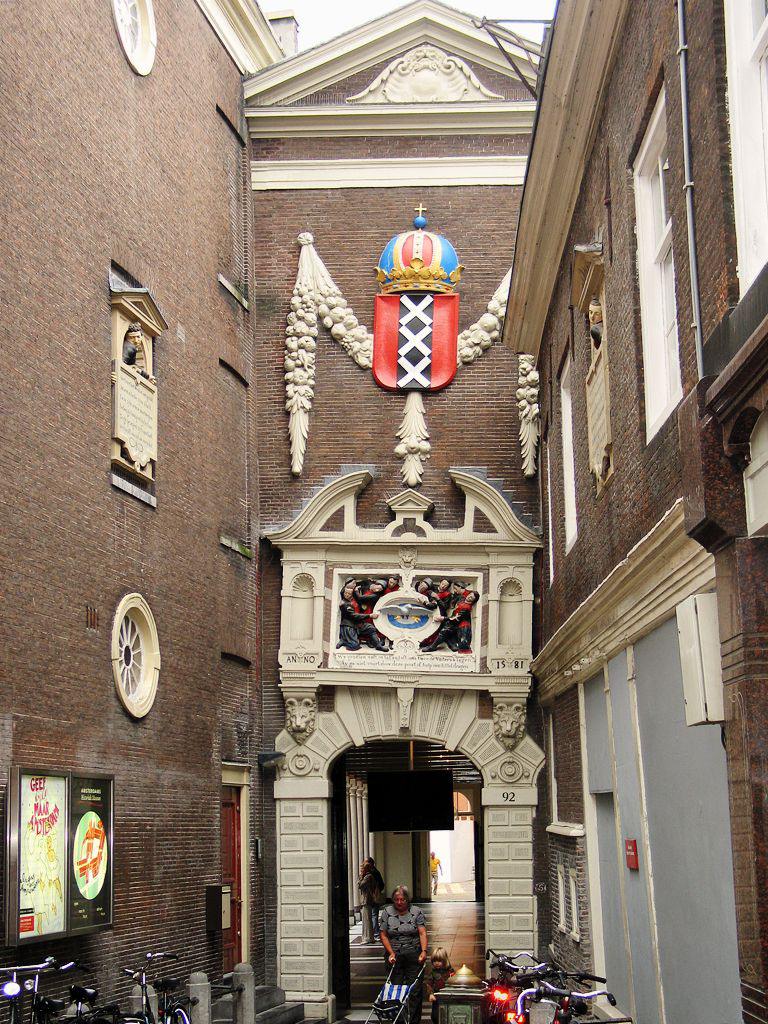 ---


One of the entrances to the Begijnhof. It's an idyllic courtyard surrounded by an orphanage, historic homes and chapel. It's an oasis in the heart of what some might call a modern Sodom and Gomorrah.
http://www.begijnhofamsterdam.nl/index_engels.html
The name Begijnhof came into use in 1389 when, until about 1400, the Begijnhof extended only as far as the court's church. The area was to become known as the 'grote hof' (great court).
From 1400, the court was extended to the Spui and so the 'kleine hof' (little court) came into being too.
The crest with the "XXX" is found all over the city (i.e. on post office boxes, government vehicles and buildings, etc). It doesn't stand for triple-x rated, but for the city's official motto, Heldhaftig, Vastberaden, Barmhartig ("Valiant, Resolute, Merciful").